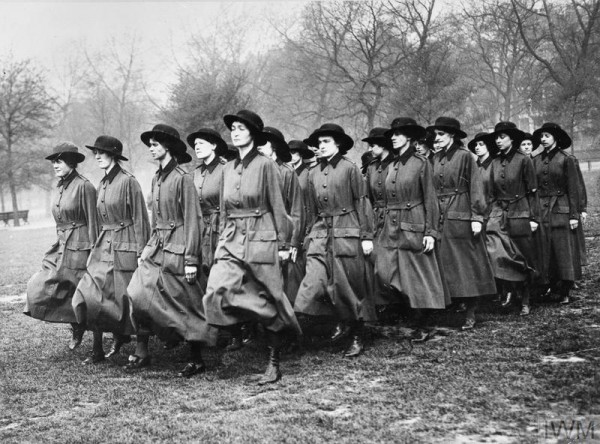 THE WOMEN'S ARMY AUXILIARY CORPS ON THE HOME FRONT, 1917-1918 (Q 54089) Members of the WAAC drilling in Hyde Park. Copyright: © IWM.
On Friday 7 July 2017 at circa midday The Royal British Legion will mark the centenary of the formal recognition of the Women's Army Auxiliary Corps (WAAC), the first time women were fully enrolled in the UK Armed Forces, by holding a Drumhead Ceremony and Reception at The National Memorial Arboretum.  This event will more widely commemorate the contribution of women who have served the Crown on operation or in uniform.
Open application will be encouraged via The Royal British Legion website for women who have served the Crown on operation or in uniform. The application will go live on Tuesday 18 April and you can apply here: www.britishlegion.org.uk/Women100.  If you are a member of one of the following associations then please apply directly to your association; AJEX, FANY, PMRAFNS, QARANC, SSAFA, WAAF, Women In Defence UK, WRAC, WRN.
Applications will close on Friday 9th June and places will be allocated on a 'first come, first served' basis.  The National Memorial Arboretum will be open as usual (09:00 – 17:00) and will show the event to the general public on outdoor screens.  We actively encourage guests to take this opportunity to also explore the more than 300 thought-provoking memorials that can be found on the 150-acre site.
If you have any queries about the event, you can email The Royal British Legion's Commemorative Events team: This email address is being protected from spambots. You need JavaScript enabled to view it. or visit the website: www.britishlegion.org.uk/Women100.